We can no longer deny what is happening to our world – everything is going online!  We have online everything – colleges, shopping, movie rentals, grocery shopping, even virtual doctor visits are the way of the world today. Like it or not, e-commerce marketplaces are going to be where we do our shopping more and more until brick and mortar shops are the eyesores of the retail world.  Think about bookstores, nearly instinct – Barnes and Noble and BAM books being the exception – Nook and Kindle killed their prosperity.  This, personally, saddens me, but it is the advancement of technology. Most educational institutions will be moving to e-book only formats within the next 5 years and online classes will soon replace in-seat classes.  My point?  E-Commerce seller platforms are taking over the retail world, so if you have an online business you need to get to know these platforms in order to increase your business opportunities and expand the places where you sell your merchandise!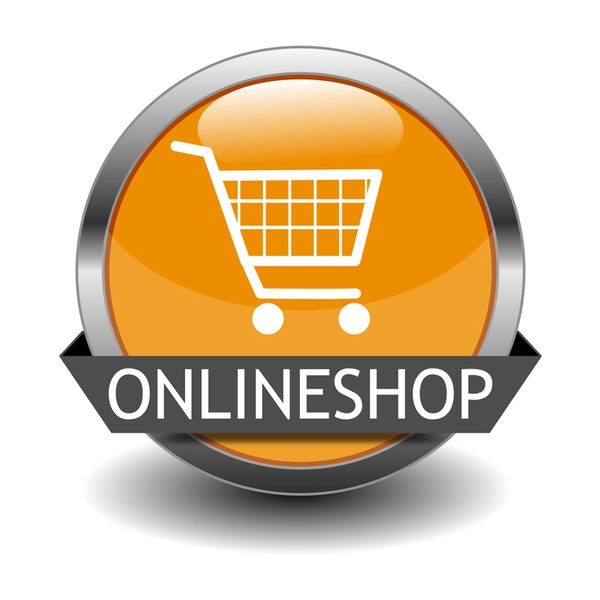 Currently, there are 29 known e-commerce seller platforms: eBay, Amazon, Etsy, Shopify, BigCommerce, Volusion, WooCommerce, Weebly, Zibbet, Selz, LemonStand, Tictail, Squarespace, Cratejoy, Symphony Commerce, Magento, Alibaba, Jet, Ebid, Bonanza, Depop, Folksy, Rakuten, Vide Dressing, FlipKart, eCrater, Big Cartel, Style Lend, and CustomMade.
Niche platforms are for selling specific types of products – for example, Vide Dressing deals with high-end fashion only, or Cratejoy which is for designer "crates" (the new trend where you get a crate full of specialty or themed products, usually sent as gifts).  Therefore, if you have a specific "niche" product, you should look for these types of seller platforms. 
Certain sites specialize in handmade items, Zibbet and Etsy are the two most notable ones, that tout handmade or original-designed items of a more artistic nature.  Similarly, Folksy is the U.K.'s Etsy, and will hopefully soon be branching out into the U.S.  CustomMade is handmade jewelry, leatherwork or woodworking, so slightly narrower as to the types of items available to sell.  So, if you are a crafty person with a unique take on something handmade, you may want to explore these avenues.
Social media and e-commerce are inexplicitly linked, and some seller sites are capitalizing on this big time.  For example, BigCartel is for the artistic "hipster" who has a huge social media following, and they tout that they cater to the special needs of sellers with an "artistic edge."  Depop is unique in that it is more mobile-friendly and allows you to sell via a variety of social media sites with their online app in which you take pictures of your wares and then sell them across many social media sources at once.  Social media may save the world!                          
A new and emerging platform is the "rent-for-fee" e-commerce site.  These sites, like StyleLend, allow you to charge to rent a dress, shoes, and accessories for a fee for a short rental period; think, Bag, Borrow or Steal, the site that allows you to rent designer handbags (and later purchase them) for a fee.  This takes e-commerce to a different level, as you are not always "making" anything, just renting items you may already have, or that you buy specifically to rent, therefore making back the money you spent on the original item at a profit.  Totally ingenious idea.
Some platforms are not based in the United States, but instead are run in foreign countries, so if you are expanding to other markets, these would be good options to explore.  Alibaba is the Chinese version of Amazon (starting to branch out to the United States) and they sell goods AND services as well.  Similarly, FlipKart is India's leading marketplace and it is huge! So, if you are really looking to expand your e-commerce offerings, consider looking into these platforms as well.
To be a successful entrepreneur it is absolutely essential that you not limit yourself.  Sure, you have to start slowly and build your business, and also remember that it is never a good idea to jump into more than you can handle.  However, being apprised of the various e-commerce seller platforms is an important part of being successful. Depending on your specific products, there may be a perfect platform to sell your items that is currently undiscovered to you.  Or, you can think about selling your items on more than one platform – a general platform like Amazon FBA along with a more tailored platform like Etsy – therefore doubling up your chances to sell your products.
Think of your business like a garden:
Let's say you have 3 plots of land in your yard.  One plot is shady, gets barely any sun; the second plot is half sunny, but there are roots from a large tree that may make planting difficult; the third plot is in full day sun, afternoon shade, and has a nice, rich soil to plant in.  You may think that planting all your seeds in the full sun, rich soil plot is the best choice, however, what if that plot gets too much sun?  What if things don't grow as well because you planted TOO many seeds?  What if you had planted some of your seeds in the half sun plot and they thrived despite the roots? Or, what if some of your plants are meant for shade?
The lesson?
Don't ever plant all your seeds in one plot.  Spread them around and see which ones thrive and which ones don't, then replant more where they thrive.                                                                                                                 
This is the lesson of living and selling in the e-commerce nation!  Find the plots that help you to sell the most product.  Trial and error may be your best friend. Do not limit yourself to only one seller platform if you can expand and try others.  Take a chance; spread your seeds!  Go all Johnny Appleseed on e-commerce's ass!